There was a time when bullying occurred on the playground. Now bullying may occur on the internet, in the school building, or possibly on the school bus.
steps to prevent bullying
When your children ride the school bus, there should be steps in place to prevent bullying. They should not have to ride in fear.
Bus Driver Involvement
According to the National Education Association bullying may include physical aggression such as hitting or stealing, name-calling, and even isolating someone. They further add that bus drivers need to
be invited and encouraged to join school committees on bullying prevention. This does make sense, because possibly most bus drivers have no training regarding bullying on the bus and may also feel a disconnection with the students they are driving back and forth to school. In the article:
I talk more about how harmful name-calling can be to children.
Statistics
Did you know that about 10% of bullying related to school occurs on the bus? That is according to the United States Department of Education. They further add that 52.2 percent of the nation's roughly 550,000 bus drivers believe bullying is a serious problems on their school buses, but two-thirds of the incidents go unreported. To access free materials on bus bullying just go to the following site listed below:
Recent Racial bus Bullying in Bloomfield Hill, Michigan
This incident occurred in April, 2015. When I read and saw this video, I was compelled to share this with you. A 13-year-old boy experienced for the first time racial bus bullying. This is so sad. He emphasized he no longer feels safe on the bus or in that school. The sad part is that he should not have to stop attending the school, because of other's misbehaving. He is now home-schooled, while the police investigation is ongoing. No child should have to endure this.
steps to prevent bullying
Michigan
Although I am happy that Rick Snyder introduced the anti-bullying law, Michigan finally has an anti-bullying law as of December 2011, but why did it take so long? Michigan was the 48th state to get the law. This law was way overdue for Michigan. Many other states had this law long ago dating back to 1999. That is about an 11 year difference.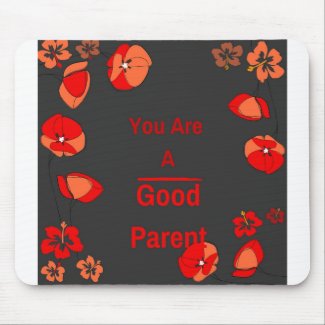 You Are a Good Parent***You Must Get this now Mouse Pad by Anointedtoday
Find more Parenting Mousepads at Zazzle
Parents Involvement. . .Parents Involvement. . . Parents Involvement
One possible solution to school bullying according to Safetylovetoknow.com is to have parents volunteer to ride the bus or pair up with a friend and ride the bus for increased supervision. If there are parents that have the time, this could possibly be a viable solution. Parent involvement is so crucial. Let's face it, the bus driver can only do so much while driving and trying to watch the road way. They further suggested raising money to install security cameras on the school bus. This might be somewhat expensive, but aren't the children worth it?
Photo Caption: Commons, wikimedia.org, by user: Gabby0102
Source:
Learn More From This Author. . . . . . Click Below. . . . .
<!-- inlinkz code end →